---
---
---
---
Article written by Dr Greg Potter ( PhD, MSc, BSc)
Greg Potter helps individuals and organisations sustainably improve their health and performance through practical lifestyle changes. He does this through coaching, public speaking, consulting, podcasting, writing articles, and developing and popularising innovative new products.
Greg's PhD research focuses on sleep, circadian rhythms, nutrition, and metabolism, and he is co-founder and Chief Science Officer of Resilient Nutrition, a nutrition and supplement company.
---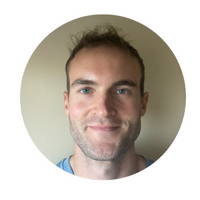 Here in England, the highest temperatures ever recorded occurred last summer. And the summer we're now entering is forecast to be another scorcher. High temperatures challenge our health in many ways,
including how well we sleep
, which can lead to daytime impairments such as
fatigue
. Furthermore, many buildings in temperate climates such as England's just weren't built to accommodate high temperatures, with their designers more concerned about how to keep inhabitants warm during the winter than cool during the summer. Today, we're therefore going to consider some practical ways of countering the negative effects of heat on your sleep. Before we get to that though, let's set the stage by briefly reviewing how environmental temperature affects sleep biology.